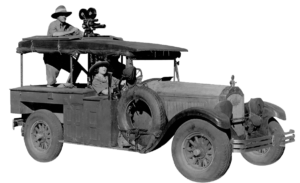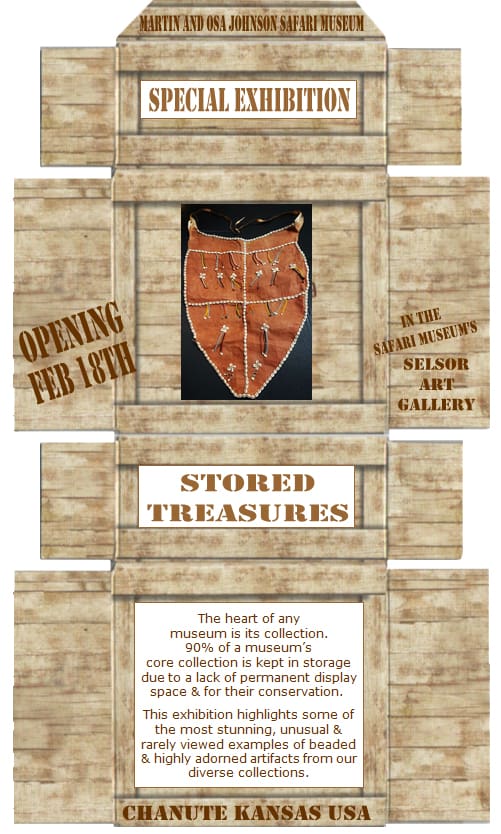 Safari Travelogue: World Peace via the Barber Shop by John Dranchak."
Thursday Feb 9th at 6 pm in the Johnson Gallery.
This travelogue will be a pictorial with stories of various haircuts that John Dranchak, a Travel Century Club member and retired aeronautic engineer, has had around the world. The Travel Century Club is an international nonprofit social organization founded in 1954 for travelers who have visited one hundred or more of the world's countries and territories. From his earliest travels, Dranchak found that having a haircut provided a unique perspective into and connection with the local community he was visiting and he will share some of his most intriguing of those experiences.  This program is free, but seating is limited.  Doors will open on the 2nd floor of the depot at 5:45pm with program starting by 6:00pm.  For more information on this event or the museum, please call 620-431-2730 Tuesday-Saturday from 10am to 5pm.
Stored Treasures Special Exhibit:
Opening February 18th!
The heart of any museum is its collection.
90% of a museum's core collection is kept in storage due to a lack of permanent display space & for their conservation.
This exhibition highlights some of the most stunning, unusual & rarely viewed examples of beaded & highly adorned artifacts from our diverse collections.
Night at the Museum
The museum was voted one of the Top 10
Historical Places in the USA to visit for Valentine's Day...but it's even more exciting at NIGHT!
We're thrilled to host an in person celebration this year & be able to invite you again to stroll through the museum galleries while enjoying fine wines & delectable hors d'oeuvres prepared by the Museum Trustees, Foundation Board Members & Staff.
EVENT at a GLANCE:
When & Where:
Sat. Feb. 18th from 6-9pm at 111 N. Lincoln Ave.
Ticket Cost:
$25 per Explorer or $45 per Couple
Dress:
Adventurously Classy
Reservations:
Deadline to be entered into prize drawing is Feb.1st, deadline to make a reservation is Feb.15th.
Please book online at:
Safari Travelogue: Jay & Roxanne Witt
Date TBA